Modern+ Inner Basic Tiles (32x32)
A downloadable asset pack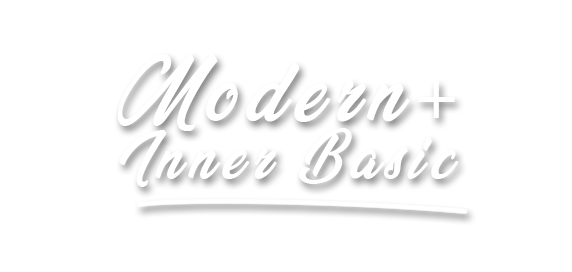 Support me on Patreon for free and exclusive assets

Atention: If you want, buy those tiles on my own site: https://kauzz.net for $8,90
Searching for MV or 48x48 size? Take a look: https://kauzz.itch.io/innerplusmv


Modern+ Interior Basic contains the basic tiles from inside of a modern city buildings, focused on residencial constructions. This is a remaked pack based on my oldest tileset. We have variation of many tiles, like TVs, bench, stove, sink, bookshelves, aquarium, computer and etc. This pack contains:

Caution: The Light Effect isn't included
4 Inner tilesets: Bathroom Tileset, Kitchen Tileset, Room Tileset and Living Room Tileset.
6 Chars of animated objects: TV, Shower, Bathtub, Sink, Washing Machine and Fan
One A5 Tileset
One A4 Tileset
Miscs tiles included on tileset, to mapping freely (objects)
Bonus: A4 Tileset (Recolours and edits)
Bonus: 1 totally new misc charset with food and kitchen stuff
Build modern inner maps with four complete tilesets for each room of house: Bathroom and Laundry, Kitcheen, Living Room and Bedroom. This pack contains modern tiles like: Showers, washing machine, sinks, toilets, countertops, mirrors, dressers, lamps, shelves, TVs, sofas, cabinets, beds, radios, video games, outlets, fans, telephones, refrigerators, stoves, microwaves, ovens , windows, boxes, chairs, rugs, aquariums, computers, and more

It's the first pack of my collection called Modern+
Optimized for 32x32 size grid. (Rpg Maker Vx, Ace and XP, Game Maker and etc)
If you want to see more tiles, visit my website: www.kauzz.net

License:

– Commercial or non-commercial projects.
– Any engine: Unity, Construct, Game Maker, RPG Maker… allowed
– You are allow to use in whatever you want.
– Modifys and adaptations allowed too
– Don't need a copyright notation (don't need credits)
- Not allowed to repost, sell the tiles, or upload the tiles separately

Again,
If you want, you can buy the tiles on my own site, https://kauzz.net/2019/02/03/modern-base-pack/
it helps me more, but the transation it's more slowly.
This helps me more because i didn't have any tax or fed to itch.io.

If you buy, i'll save your e-mail for future exclusive tiles. :)
Purchase
In order to download this asset pack you must purchase it at or above the minimum price of $8.90 USD. You will get access to the following files:
Modern+ Inner Basic.rar
2 MB
Download demo
Comments
Log in with itch.io to leave a comment.
Hi

Does it work for Unity?
looks great, just got this notification. I'll be grabbing this when I get home tonight. Don't give it away for free, none of it. Your work is well worth the money. If you're good at something, never do it for free.
Great work!
Can you post a free version of those assets, like 10% of the assets, so we can try them and decide if those are the assets we are looking for and buy the pack.
Oh, sounds great. I'll think about it, but i don't know if this will work. The assets are literally the same of the screenshots. I'll think in one solution for this and separate some material here today. (Maybe reduce the quality of graphics...)
Anyway, Thank you. :)
Okay, i've posted 11 tiles of pack in the page, like an demo. I put some random stuff, to test the graphics on your project, and see how tiles work on your maps.

Thank you. :)
I've setted the price on $8,90. This is my first plan to price when i make the pack, but i was testing some other values. Hope you enjoy. :)