Modern+ Inner Basic Tiles (48x48)
A downloadable modern assets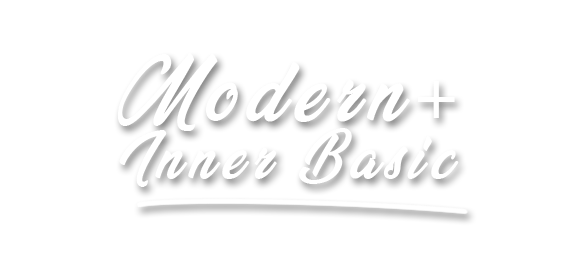 Visit my website to find even more tilesets!

Before buy, consider buy this same pack on my own website with a little discount: www.kauzz.net (on my site, this same pack costs $9,90) Searching for a Ace or 32x32 size? Take a look: https://kauzz.itch.io/innerplus


--------------------------------------------------------------------------------------------
Modern+ Interior Basic MV contains the basic tiles from inside of a modern city buildings, focused on residencial constructions. This is a remaked pack based on my Ace (32x32) tileset. We have variation of many tiles, like TVs, bench, stove, sink, bookshelves, aquarium, computer and etc. This pack contains:

Caution: The Light Effect isn't included

4 Inner tilesets: Bathroom Tileset, Kitchen Tileset, Room Tileset and Living Room Tileset.
2 Chars of animated objects: TV & Washing Machine
One A5 Tileset
One A4 Tileset
Miscs tiles included on tileset, to mapping freely (objects)
Bonus: A4 Tileset (Recolours and edits)
Bonus: Rug Tileset with differents colours and textures.
Build modern inner maps with four complete tilesets for each room of house: Bathroom and Laundry, Kitcheen, Living Room and Bedroom. This pack contains modern tiles like: Showers, washing machine, sinks, toilets, countertops, mirrors, dressers, lamps, shelves, TVs, sofas, cabinets, beds, radios, video games, outlets, fans, telephones, refrigerators, stoves, microwaves, ovens , windows, boxes, chairs, rugs, aquariums, computers, and more...
This is a base pack for interior buildings.
Optimized to 48x48 grid size. Use allowed in any engine.


License:
– Commercial or non-commercial projects.
– Any engine: Unity, Construct, Game Maker, RPG Maker… allowed
– You are allow to use in whatever you want.
– Modifys and adaptations allowed too
– Don't need a copyright notation (don't need credits)
- Not allowed to repost, sell the tiles, or upload the tiles separately


Support me on Patreon for free and exclusive assets
Before buy, consider buy thoose same tiles on my site, with a little discount. Buy directly on my webpage helps me more, because i don't have to pay any tax. But you are free to buy where you prefer, both options helps me a lot. :)

PS: This pack cost's more because it's more hard to make tiles in this bigger size. :/
Buy Modern+ on my site: https://kauzz.net/2019/04/06/mv-modern-base-pack/

Purchase
In order to download this modern assets you must purchase it at or above the minimum price of $9.90 USD. You will get access to the following files:
Modern+ Inner Basic.rar
5 MB
Comments
Log in with itch.io to leave a comment.
I like it and i use it in my game "Night society". Thank you for your hard work
I love your designs so much I bought the whole bundle. I can't stand how cartoony most tilesets look and the amount of detail in your textures are awesome. Using these for my first attempt at making a game. Can't wait to see what else you have coming in the future :)
Question... is there a limit to how many times you can use these under one purchase? Like if I sold a game using these, would I have to purchase again before being able to use them in another game?
Nope, since you bought, you can use many times you want, in any kind of project. x)

Hi,
i like your assets so much :) I have a quick Question: It is possible to recreate you're free VX Ace Tiles to RPG MV? Maybe I can pay you for this.
Hi Kentaroo. Do you want some specific tile? I have a lot of tiles made in 32x32 scale, and remake all of them in 48x48 is not a option right now, but I can think about some specific tileset. ;)
Hi,
thanks for the Answer. I use youre Modern Basic + Tiles in 48x48 px an need a some Police Stuff for a Police Department. Do you plan other Modern + Assest packs?
Hey! Actually I'm working on a new collection (but I guess could match with Modern+, didn't test both together yet). The next Modern+ pack is a Mall pack, with tilesets to build like cloth stores, supermarkets, arcades, some banks and etc. Maybe I can add something like a gun shop if will helps, and work with office packs in the future. :)
I am very impress from you work and would like to support you directly. But do you have the bundling sales on you website?
PS. I will use on my MV project.
I bought the wrong pack and meant to buy the outside pack instead. I commented on your post on Facebook and you said you'd give me a refund asap. I appreciate it if you can.
I send you to your e-mail a copy of Modern+ Outside Pack as a gift. You can use both of them. Thank you. :)